---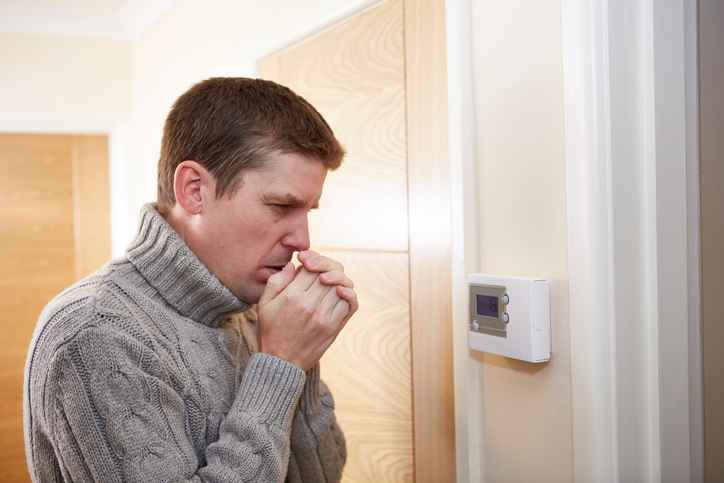 ---
How to Tell if Your Furnace Needs Repair
---
---
Does My Furnace Need Repair?
Your furnace is one of the most important pieces of equipment in your home during the cooler months of the year. This gadget acts as the symbolic "heart" of your humble abode, keeping you and your loved ones toasty on the chilliest of days. However, unfortunately, there is a chance that one day your furnace may fail when you least expect it.
Here are some common signs that indicate you'll need to give our team of Maryland home heating professionals a call.
Strange Noises
Typically, when a furnace begins to "take flight," it will produce some noises here and there — all of which is normal. However, if there's a lingering issue with your furnace, the unit may be a tad more vocal than usual.
If you hear sounds such as loud banging or whistling noises, you should turn off your heater and schedule a home heating repair right away. Often, strange, loud noises from your furnace can indicate an issue with the ignition or a loose part is present.
High Energy Bills
Sure, when you begin to rely on your heater more often, you'll notice a slight increase in your energy bills. However, should there be a potential problem with your furnace, your statements may climb even higher than you've anticipated.
The reason why this happens is that due to an unforeseen obstacle within the system itself, your furnace is working much harder than it has to to keep you and your loved ones warm.
And suppose the problem is not repaired by a professional right away. In that case, the unknown issue can begin to wear down your system faster, putting you and your family at risk of a potentially fatal situation.
Cycles Nonstop
If your furnace's heat sensor requires cleaning, there's a chance your system will continuously cycle on and off. When this happens, you'll hear your furnace "fire up" and shut off often — which can leave your home feeling anything but warm.
However, if your unit's heat sensor was cleaned fairly recently (e.g., during an annual tune-up), you may need to call on the Maryland heating repair professionals to take a closer look and save the day.
Our Team Can Repair Your Furnace!
If you're looking for Frederick furnace repair services you can trust, you've come to the right place! Since 1991, Mick's Plumbing & Heating has been Thurmont, MD, and the surrounding areas' go-to heating and cooling professionals. Whether your furnace needs repair or replacement, entrust the HVAC experts at Mick's to save the day in your home!
Give us a call today at (301) 271-2488 to schedule an appointment!
---