---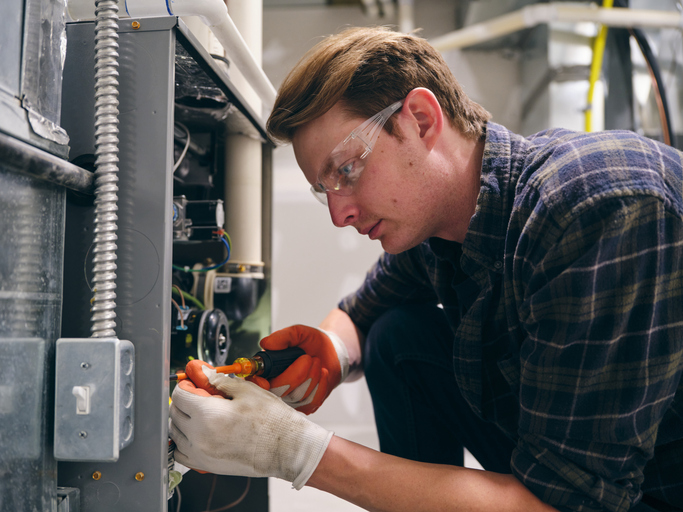 ---
Is Annual Furnace Maintenance Necessary?
---
---
Importance of Routine Furnace Check-Ups
Many things require regular check-ups, including doctor appointments and oil changes. They're essential for preventative care and making sure things are running smoothly. The same goes for your furnace. It must receive annual maintenance every year, and Mick's Plumbing & Heating is here with a few reasons why.
Regulate Home Temperature
Maintaining your furnace will help keep your home warm in the cold months as efficiently as possible when you need it the most. A lack of routine inspections causes many emergency furnace breakdowns; it'd be difficult if your furnace stops working during a holiday gathering or when it drops below 0 degrees in the winter.
By maintaining your furnace annually, you decrease the chance of system failures and ensure that you'll live comfortably, keeping you and your loved ones safe and warm all season long.
Clean Air
With a clean air filter, your furnace will help keep your air quality top-tier by blocking out dirt and other contaminants from circulating throughout your house. More often than not, though, many homeowners forget furnaces have filters — and the filters become clogged, causing the effectiveness of air purification to decrease.  
During an annual maintenance appointment, your HVAC technician will check your furnace's filter. If they suspect that it has seen better days or is on the cusp of needing to be replaced, they'll insert a brand-new one. Doing this will help maintain the well-being of your furnace and continue to promote clean, fresh air in your home.
Save Money
Yearly maintenance checks also help you save money in the long run. You'll lessen the need for costly repairs in the future that would be due to long-term damage. And during your annual tune-up appointment, your technician will help ensure this is possible. For starters, they'll inspect your furnace from the ground up and perform duties (e.g., check internal configurations) to help prevent larger system failures, but also catch any small issues before they become serious ones. 
As a result of a well-running furnace, you'll find that it not only will run much more efficiently, but it will also help save you money on your utility bills in the long run — a win-win for any homeowner.
Longevity 
In addition to saving money and making temperature regulation more attainable, regular furnace maintenance will also keep your furnace running longer. On average, if a furnace is well-maintained, it can last anywhere between 15 to 20 years. And knowing how expensive these systems can be, you'll want to do everything in your power to keep your current unit around for a long time (and annual tune-ups are the answer). 
Schedule Your Annual Furnace Maintenance Today!
If you're looking to keep your furnace in tip-top shape for the years to come, schedule a tune-up with the Thurmont HVAC experts at Mick's Plumbing & Heating! For over 25 years, Mick's has been the go-to for all things heating-related; from annual maintenance to repairs and new system installations, our team will provide you with peace of mind.
To schedule your appointment, give us a call at (301) 271-2488 or contact us online to receive a free estimate.
---