---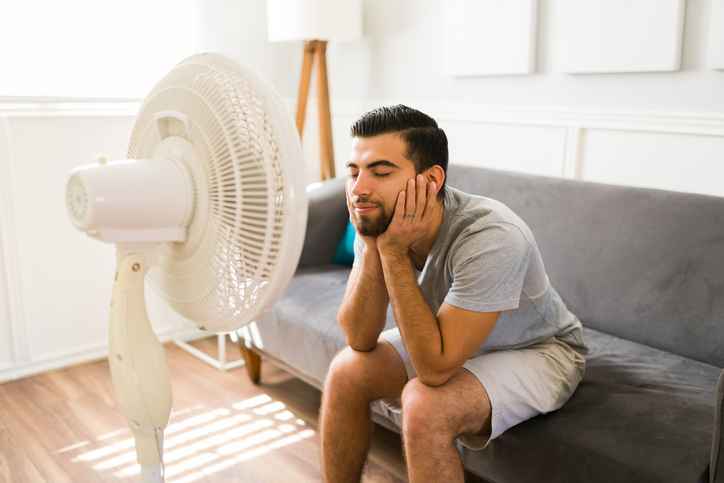 ---
AC Maintenance Tips to Help Beat the Heat
---
---
Don't Sweat It: 5 Tips to Keep Your AC Working at Its Best
With temperatures rising, keeping your air conditioner working properly is essential to beat the heat. Without proper AC maintenance, you may be dealing with a broken-down system and sweltering indoors. Here are some tips to ensure your air conditioner remains in good shape throughout the summer. From yearly checkups to testing the thermostat, use these AC maintenance tips to stay cool and comfortable all summer.
Change Your Air Filters Regularly
Changing your air filters is one of your AC unit's easiest and most important maintenance tips. Clogged or dirty air filters can cause several problems, such as inefficient cooling and increased energy costs. To ensure optimal performance, check and replace your air filter every month during the summer months.
Check for Leaks
A leaking AC unit can lead to costly repairs or a complete system breakdown. To avoid this, check your unit regularly for any signs of leaks or moisture buildup. If you find any areas of concern, contact a professional air conditioning technician immediately for repair services.
Clean the Outdoor Unit
To ensure your AC unit operates efficiently and effectively, it's important to clean the outdoor coil. Remove any dirt or debris from the outside of the coil and gently rinse any accumulated dust or leaves using a garden hose.
Test Your Thermostat
Another great AC maintenance tip is to test your thermostat. Testing the thermostat is typically a simple process; if you're unsure how to do it, contact a professional air conditioning technician for assistance. A malfunctioning thermostat can lead to an AC unit that runs too frequently or not enough, and thus cause your energy bills to skyrocket.
Schedule Yearly Checkups
Finally, scheduling yearly checkups with an air conditioning technician is important. During the inspection, your technician will check all of the components of your AC unit for any signs of wear or damage and make repairs as needed. A yearly checkup can save you from costly repair bills in the future.
Following these essential AC maintenance tips lets your air conditioner run smoothly and efficiently throughout the summer. Remember to schedule regular checkups with a professional air conditioning technician to ensure optimal performance and avoid costly repairs in the future.
Air Conditioning Services in Frederick, MD
Stay comfortable inside your home, no matter what the season brings, with the help of Mick's Plumbing & Heating in Frederick, MD. We offer professional and top-quality services that will ensure your system is ready to keep you safe in extreme temperatures. Trust us to provide you with peace of mind and a comfortable home all year round. Contact us today to learn more about our services.
---