---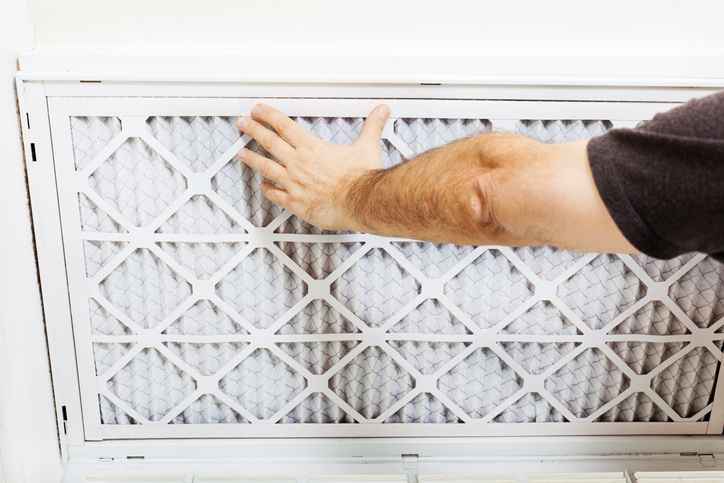 ---
Helpful Central Air Conditioner Tips for Homeowners
---
---
3 Simple Tips to Keep Your Central Air Conditioning Unit Running Efficiently All Summer Long
It's summer, which means it's time to start turning on your central air conditioning unit to keep your home at the perfect temperature, but how can you make sure your unit lasts throughout the season? Whether you just got a new AC unit or want to improve your current one, the HVAC professionals at Mick's have three simple tips to keep your central air conditioning unit running efficiently all summer long.
1.) Install New Filters
A clogged air filter is frustrating and makes your unit work harder than it should, putting unnecessary strain on your equipment. When you're ready for a new filter, look for filters with high-efficiency ratings (MERV 8 or higher). Change them every three months during warm weather and every six months in cooler weather. What's more, replacing your filter regularly means cleaner air in your home — which alone may make a huge difference in how you feel throughout the summer.
2.) Make Repairs Right Away
When you see something that needs repair, don't wait — contact your HVAC company immediately. Waiting may cause the problem to get worse and cost more in the future. Additionally, suppose your air conditioner isn't operating at its optimum efficiency while temperatures continue rising outside. In that case, your AC will be using more energy in an attempt to cool your home effectively — this could potentially increase your electricity bill without you realizing it.
3.) Schedule Annual Maintenance With a Professional
You must have your central air conditioner inspected annually by a technician who will perform preventative maintenance and test the efficiency of your system. This service can help prevent costly repairs and increase the lifespan of your HVAC system. Additionally, a professional can pinpoint any potential problems and address them ahead of time before they have the chance to turn into something bigger down the road.
Central Air Conditioning Services is Only a Click Away
With over 25 years of experience, Mick's has provided homeowners and business owners in Thurmont, MD, and the surrounding areas with reliable central air conditioning services. Whether your system needs repair or maintenance, our HVAC technicians have you covered.
To schedule your appointment, call (301) 271-2488 or send us a message online.
---